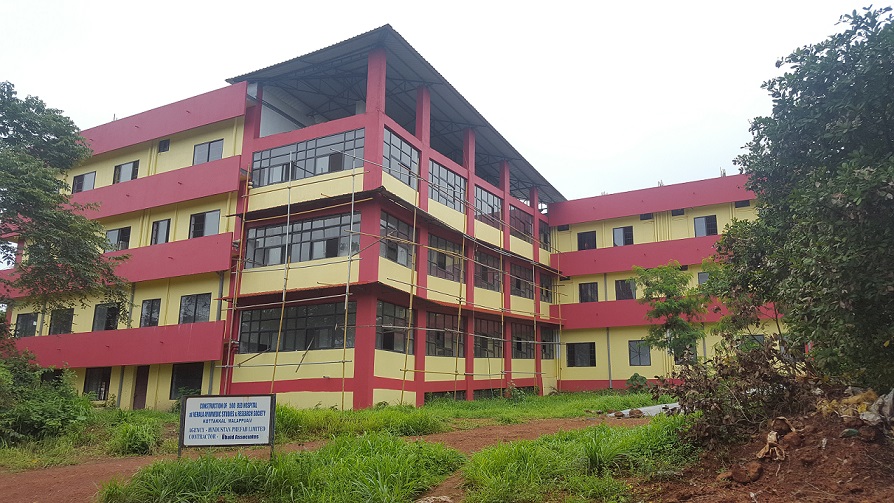 During the Navathi celebrations of Vaidyaratnam PS Varrier Ayurveda College Kottakkal, the project for a new hospital was conceptualized leading to the visualization of a 500 bed hospital christened 'Dhanwanthari Bhawan' by Padma Bhushan Dr.P.K Warier.
Beginning in the year 2012- 2013 three floors form ground level and a  Cellar floor has been completed by 2017-2018.
First Phase of the hospital was inaugurated by Hon'ble Chief Minister Sri. Pinaray Vijayan on 5th May 2018 as part of Sathabdhi celebrations in the function presided over by Hon'ble Minister Health and Social Justice Smt. K.K.Shailaja Teacher. The event was graced by the presence of Padma Bhushan Dr.P.K. Warrier.
Since more civil/electrical /technical works are required to make the first phase fully functional, the hospital has been opened partially on self sustaining no profit no loss basis.
More developments to the institution are in the pipeline.